When:
September 29, 2019 @ 3:00 pm – 4:00 pm
2019-09-29T15:00:00+01:00
2019-09-29T16:00:00+01:00
Where:
Doneraile Court & Estate
Doneraile
Co. Cork
Ireland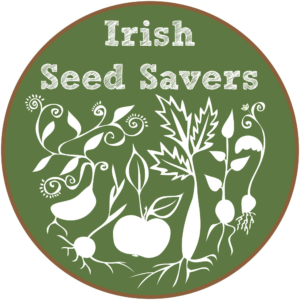 With a long-held passion for organic gardening and learning the stories of our heritage, Joanne (Jo) has worked with Irish Seed Savers since 2001. Moving to Ireland in 1993, Jo's background was in horticulture, working with the land and connecting communities with the importance of locally-grown food.
Over the years, Jo has mentored and trained growers of all ages throughout Ireland and the UK in understanding the importance of seed in the food cycle. Teaching the basics in growing food to understanding the intricacies of growing seed for saving, sharing and feeding our communities, through her role as curator of Ireland's heritage seed collection, Jo is very active in sharing her knowledge and imparting her wisdom to the stories behind our rich cultural heritage and the importance food plays in our cultural identity.
Guest speaker at Afri's Famine Walk in 2011, and a regular contributor of advice to the many hobby gardeners and growers who support the work of Irish Seed Savers, we are delighted to welcome Jo to talk about the work of Irish Seed Savers and to share the many stories of the origins and practices of our food heritage over the years.
Come and enjoy this engaging talk and learn more about Ireland's food heritage and how you can get involved to protect this important aspect for current and future generations.